(Hong Kong, 19 January 2022) K11 ATELIER King's Road is pleased to announce the launch of Project ALPHA, the industry's first Creator Hub Concept and Entrepreneurial Incubation Lab with a 16-week incubation and community programme for Creators of the FUTURE. The programme strives to connect creators from all walks of life from Web 3.0 and future industries, and empowers them to be Metaverse-ready with an industry-leading network, learning opportunities and resources to create business and social impact.
Leveraging collaborative support and resources from New World Ecosystem and K11 Group, Project ALPHA is a win-win initiative that brings together tenants of K11 ATELIER King's Road, aspiring start-ups, growth-driven corporations and the community, with the aim to advance the development of the creator economy in the Metaverse and create impact in the business and social spaces. The next generation will be the project's focus, nourishing and providing them with the platform, space and opportunities to create unique brands and products while building values of sharing to grow together in society.
The project is designed to aid Hong Kong's shift in focus from financial and tertiary services to developing a "creator economy" in the Metaverse by placing greater emphasis on innovation, particularly in the aspects of pharmaceutical development, life sciences and the Metaverse. Given that post-millennials will be aged 19 to 50 by 2047, representing 5 million of the population, they are expected to constitute a major pillar in Hong Kong's development and act as a driving force in the city's consumption market.
Recently, participants of Project ALPHA and members of the tenant community at K11 ATELIER King's Road gathered virtually at the inaugural launch of Project ALPHA with The Sandbox's parent company Animoca Brands, Green NFT platform Articoin, and integrated NFT cultural and art tech platform BlueArk coming together to endorse this special journey of transformation and innovation.
Lokie Tam, Business Manager of Animoca Brands, said, "The true Metaverse can only be open as a decentralised network of systems and environments governed by the community and connected by true digital property rights and interoperability. In 2022, driven by blockchain and NFT gaming, hundreds of millions of users will enter the open Metaverse."
Peggy Cheung, Co-Founder of Articoin, said, "Articoin is combining art and tech to support the exponential NFT growth market in the world. To achieve 2050 Carbon Net Zero, we are empowering over 10,000 artists in Asia to embed Carbon Credits into their NFTs and distribute via a Carbon-Zero Contract."
Peter Lin, CEO of BlueArk, said "We will build an exclusive 'BRK AI' system to recreate 'artistic value' in users' NFT works, so that NFT will not be limited to just storage and trading. For example, in music, BRK will create a powerful AI system to help users create new music. It will not only create single or multiple NFT music works but also provide optimisation and scoring systems to make their NFT music works more competitive and professional in commercial value. In addition, we will be partnering with The Sandbox to develop the land of BRK, the first clubbing Metaverse hub in Asia, followed by various entertainment activities with socialising venues, wrestling games, weekly NFT exhibitions, virtual concept shops and more.
"How vast and huge is the human imagination, and how vast and boundless is the world! We are now embarking upon the seas in our ark full of hope. I hope that BlueArk rides the waves of opportunity into a creator economy, carrying infinite possibilities of the imagination to lead all people into the Metaverse, so we can build an ideal common world together."
Following the launch, participants of Project ALPHA and members of the tenant community are encouraged to take advantage of the array of inspirations in innovation as they forge into the creator economy and realise their growth aspirations:
• Intensive accelerator programme: Bi-monthly forums with topics around the new economy such as NFT, crypto, fintech, healthtech, AI, blockchain, gaming, Metaverse, and more, with opportunities for networking, business execution and brand exposure
• Multi-disciplinary hub: Opportunities to connect with K11 properties, the office community and the wider New World Ecosystem, and showcase the participants' expertise and technology for knowledge exchange and business interactions
• Networking and business referral: Regular meet-ups with industry leaders, and idea sharing with like-minded entrepreneurs to brainstorm go-to-market strategies; year-round business referral and integrated support within the New World Ecosystem, incubator Eureka Nova and accelerator Impact Kommons
• Pilot and commercialisation: Integration with K11 ATELIER ACADEMY and its partners to showcase unique insights and communicate with a wider target audience, including tenants; sponsorship of O2O venues and experiential journey for amplification
Pioneering the future of office culture, K11 ATELIER King's Road plays a pivotal role to facilitate interdisciplinary exchange among different traditional and new businesses including healthtech Prenetics, fintech WeLab, eco-friendly L'OCCITANE Group, and other big names from the family office, and curates a collaborative environment among a dynamic, close-knit community of high-profile tenants with a mission to "Build Values of Sharing". The extraordinary workplace experience and its complete ecosystem attracts and pulls together innovative disruptors, absolute achievers, forward thinkers and leaders of tomorrow, to spark creativity and exchange ideas for business success and sustainable growth, showcasing "The Business Hub of the Future" that embraces and fully supports new economies.
Tenants of K11 ATELIER King's Road are also encouraged to sign a Creating Shared Value Lease (CSV Lease), an industry-first tenant engagement initiative recently launched by New World Development across K11 ATELIER King's Road, K11 ATELIER Victoria Dockside and K11 ATELIER 11 SKIES, to promote and drive sustainability among their tenants and employees.
K11 ATELIER King's Road offers intuitive access to a network of opportunities with high-calibre partners as neighbours, sharing cross-industry know-how and paving the way for business alliances.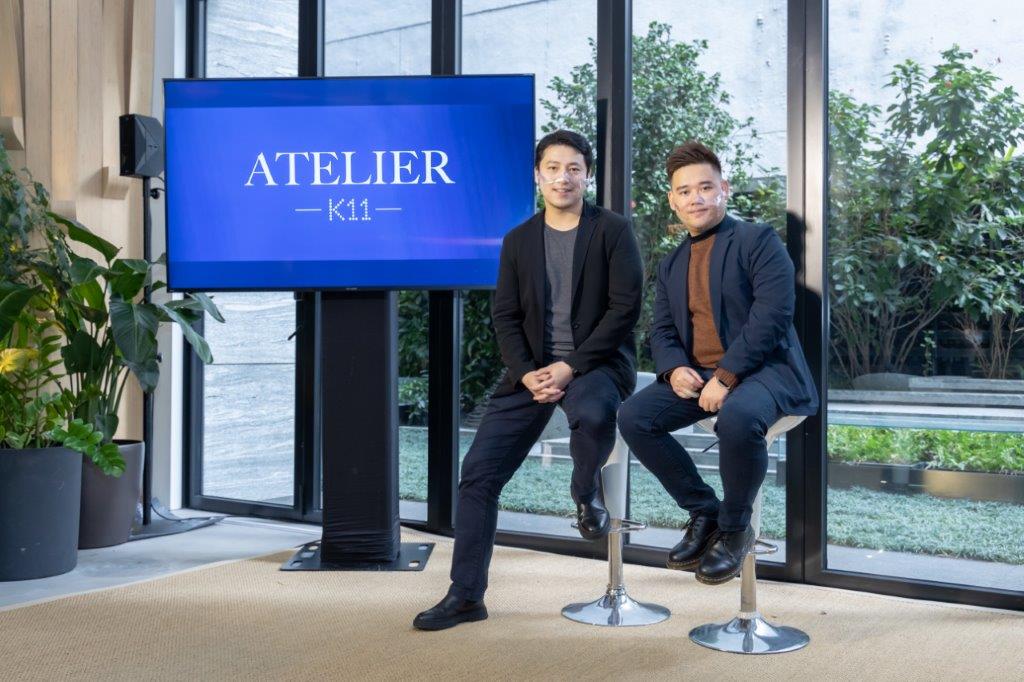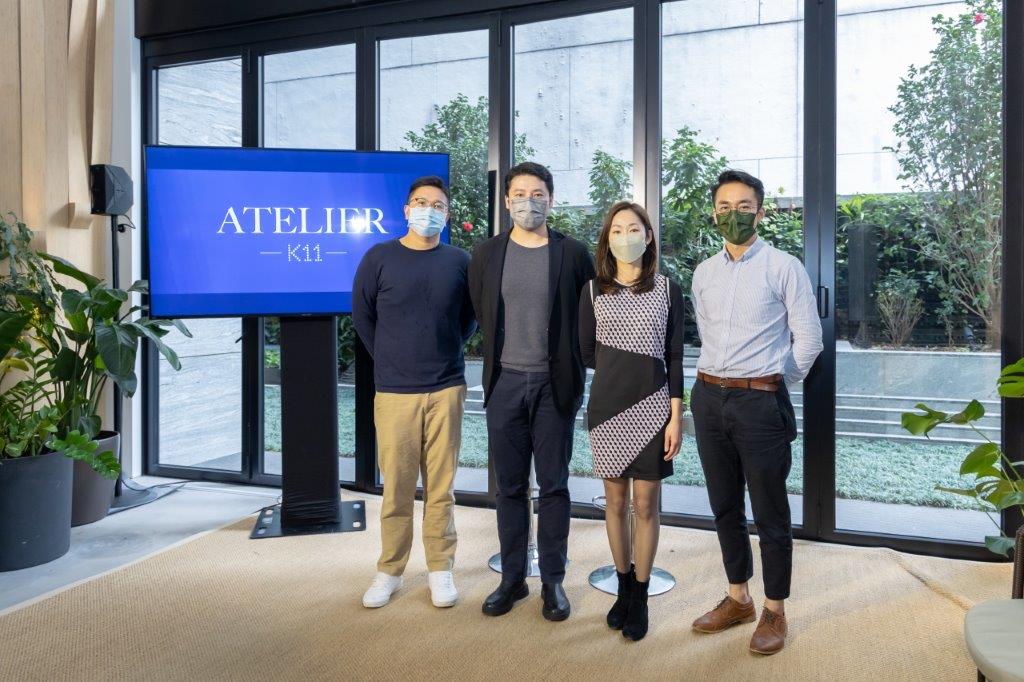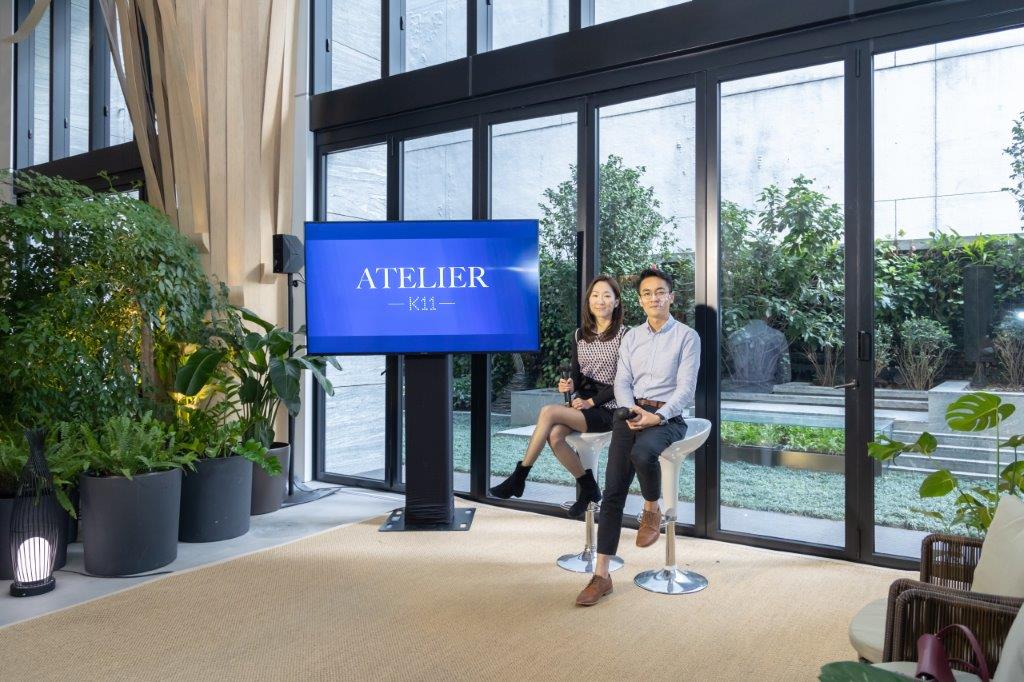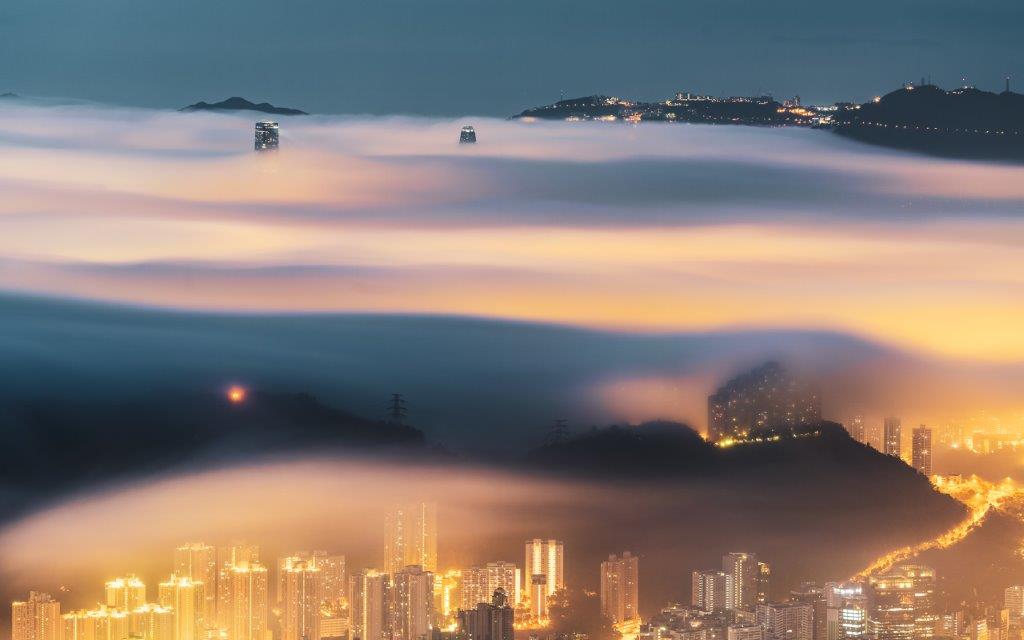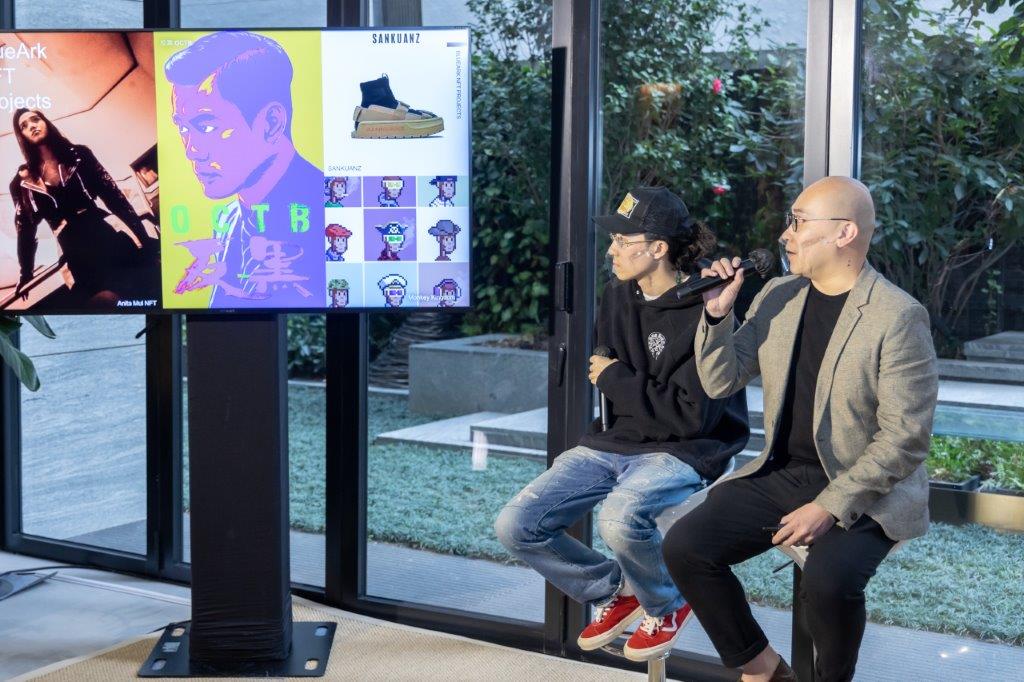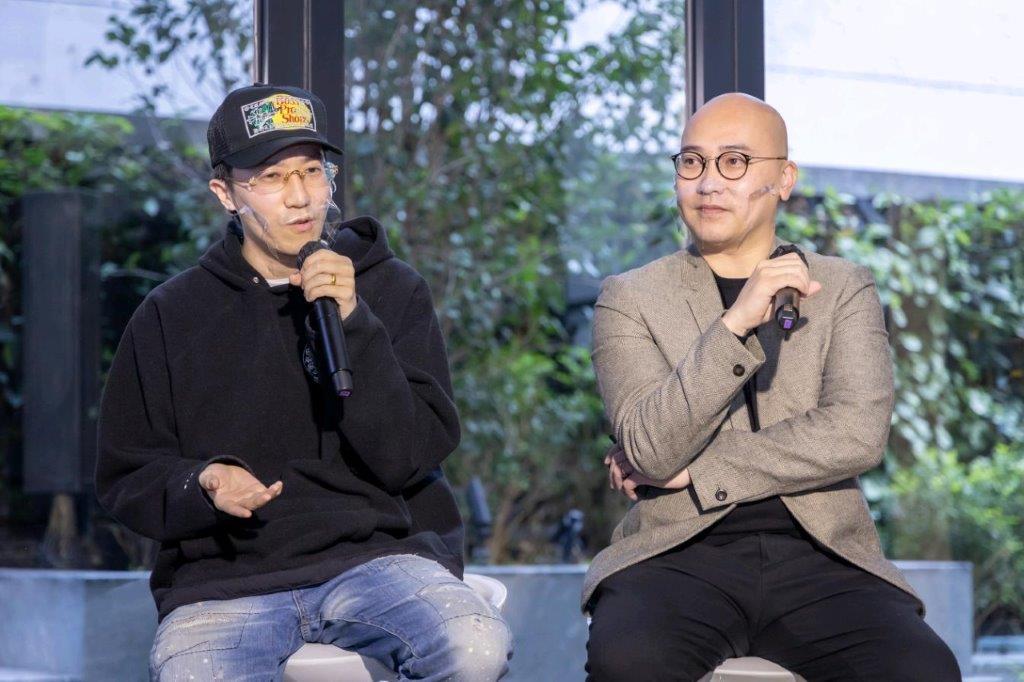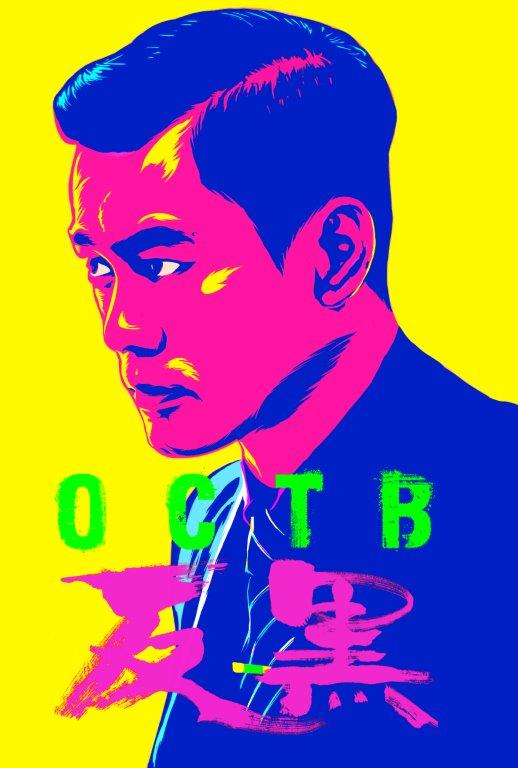 End
Core values of K11 ATELIER King's Road:
Orchestrated to be a Grade-A office building embodying the Vertical Creative City concept, K11 ATELIER King's Road marries design, purpose and culture harmoniously into the office environment to empower the next-generation workforce in liberating their utmost creative potentials. Whether it be the investment and family office sector, TMT (Technology, Media, Telecom), the creator industry like NFT, Metaverse, Web 3.0 businesses and design houses, start-ups and unicorns, K11 ATELIER King's Road is the eclectic locale for industry forerunners who thrive on diversity, challenge and change.
K11 ATELIER King's Road offers smart workplace solutions to cope with the rapid growth of new businesses, the recently launched Creator Hub Concept and Entrepreneurial Incubation Lab, other collaborative breakout areas and a green communal space like the rooftop garden to evoke conversation and foster transformation. The tenant community and their peers at K11 ATELIER King's Road can also engage in an eclectic mix of community programmes offered by K11 ATELIER ACADEMY, from taking part in inspiring meet-ups and joining innovative workshops, to getting an endorphin boost at the onsite wellness classes. At K11 ATELIER ACADEMY, new skillsets can be learnt, fun is shared, knowledge is exchanged, and creativity sparks around the valuable individuals within the community, with the common vision to encourage everyone to live out their ideas and passion.
The core values of K11 ATELIER King's Road align with the intrinsic needs of the creator economy, upholding the entrepreneurial spirit and the constant pursuit of inspiration and creative discourse. Everything in K11 ATELIER King's Road is crafted for the changing needs and concerns of the next-generation businesses, offering an inspiring, result-driven and productive environment to keep people motivated, focused and moving further to achieve more.
For the latest news of K11 ATELIER King's Road, please visit https://www.k11atelier.com/hk/kings-road/.
About K11 Group
K11 Group was founded in 2008 by renowned entrepreneur Adrian Cheng. The unique concept brand combines art and commerce in commercial and residential real estate, and a growing portfolio of brands across different sectors in Greater China and around the world.
A destination 10 years in the making, K11 MUSEA, K11 Group's most ambitious Cultural-Retail development, opened its doors in August 2019. Reinvigorating Hong Kong's waterfront, Cheng's vision is to make K11 MUSEA the Silicon Valley of Culture that will facilitate a broader discussion on the interconnectedness of creativity, culture and innovation.
In addition to its flagship K11 Art Malls, K11 Group also operates K11 ATELIER, a network of office buildings for the next-generation workforce; luxury residences for worldly travellers K11 ARTUS; open education platform K11 KULTURE ACADEMY; consulting and market research institution K11 Future Taskforce; K11 Art Foundation, Hong Kong's not-for-profit to incubate Chinese artists and curators; K11 Craft & Guild Foundation, a foundation that is dedicated to preserving traditional Chinese crafts and bringing them into the future.
K11 Group is based in Hong Kong and has operations in Greater China, as well as investments in Europe and the US.
Through K11 Group, Cheng's stated aim is to enrich new consumers' daily lives through the power of creativity, culture and innovation. This work will create a new global identity for Chinese millennials as well as cultivate opportunities for communities to thrive, connect, work and shop. By 2026, K11 Group will have gained a footprint of 40 projects (GFA 2.92 million sq. m.) in 10 cities across Greater China. K11 was honoured by Fast Company as one of the most innovative companies in 2019 for its disruptive retail model.