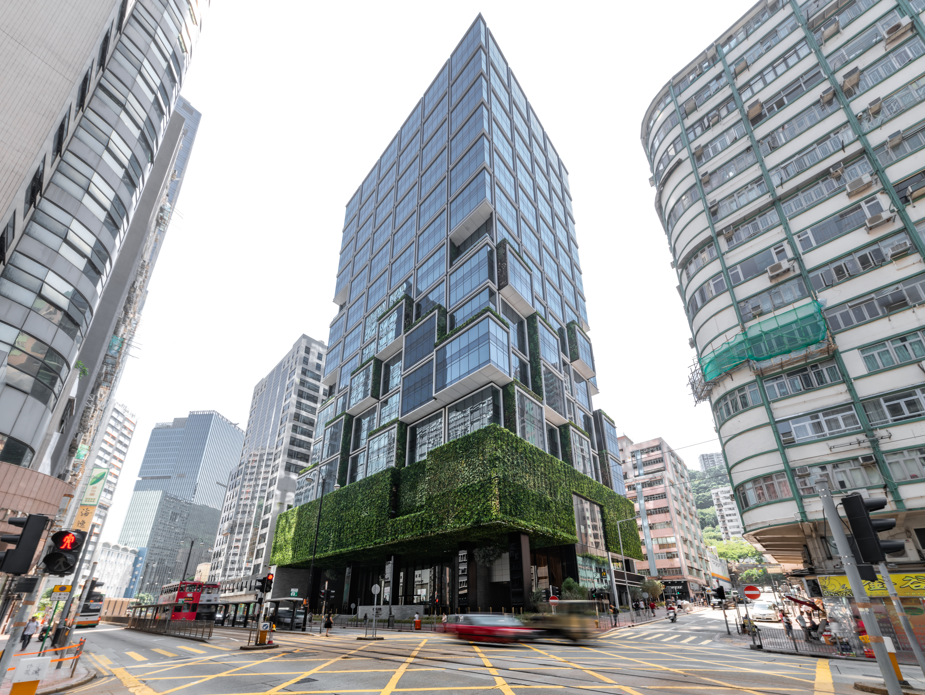 (Hong Kong, 27 October 2022) Redefining the modern workspace to cater to the evolving corporate needs and development of innovation and technology, K11 ATELIER King's Road sets out to forge Island East as a creative and technology hub – having introduced innovative art exhibitions and activities such as ARTE M HONG KONG, Korea's largest immersive media art exhibition, and The Little Big Lane market; launched its very own Project ALPHA initiative to nurture the next generation of creators and entrepreneurs; and leveraged smart technology to promote sustainable development. Extolling a philosophy well-received by the tenants, K11 ATELIER King's Road saw over 50,000 sq ft of office space leased from May to July this year, including two floors spanning close to 40,000 sq ft of office space, with each floor leased respectively by well-known architectural and design consultancy Leigh & Orange, and Baker Tilly Hong Kong, a leading provider of accountancy and business services. K11 ATELIER King's Road is optimistic expecting the workspace to be 90% leased in 2023.
Office space optimised for innovation and technology sectors
Living up to K11 Group's vision that blends art, people and nature, K11 ATELIER King's Road offers not only traditional office space, but a multi-purpose art space K11 HACC which is perfect for large-scale exhibitions and art events. This October, K11 HACC welcomed the first overseas ARTE M HONG KONG exhibition outside of South Korea by Korean art tech pioneer d'strict. Running from 7 October for 15 months, ARTE M  HONG KONG is a surreal space showcasing art that reinterprets the spectacle of nature by capturing floral blossoms and tidal waves.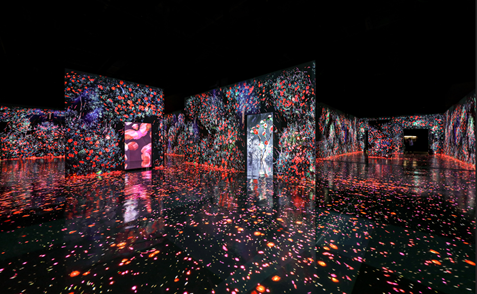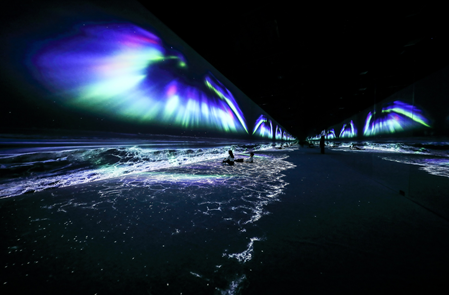 As the driving force behind innovative culture, K11 ATELIER King's Road launched the first creative market "The Little Big Lane" in the ground floor lobby and K11 HACC with a tasteful food truck parked right inside the building, breaking through the common perception of what a workspace should offer. The market will bring in new and different tenants according to seasonal themes, such as health and wellness for November and Christmas for December with special programmes including workshops and live music shows. A great atmosphere full of vibrancy and creativity awaits the tenants at K11 ATELIER King's Road and the Island East community.
The Little Big Lane
Date: 24 November 2022 to 5 February 2023 (Thursday to Sunday)
Location: K11 ATELIER 728 King's Road G/F lobby and K11 HACC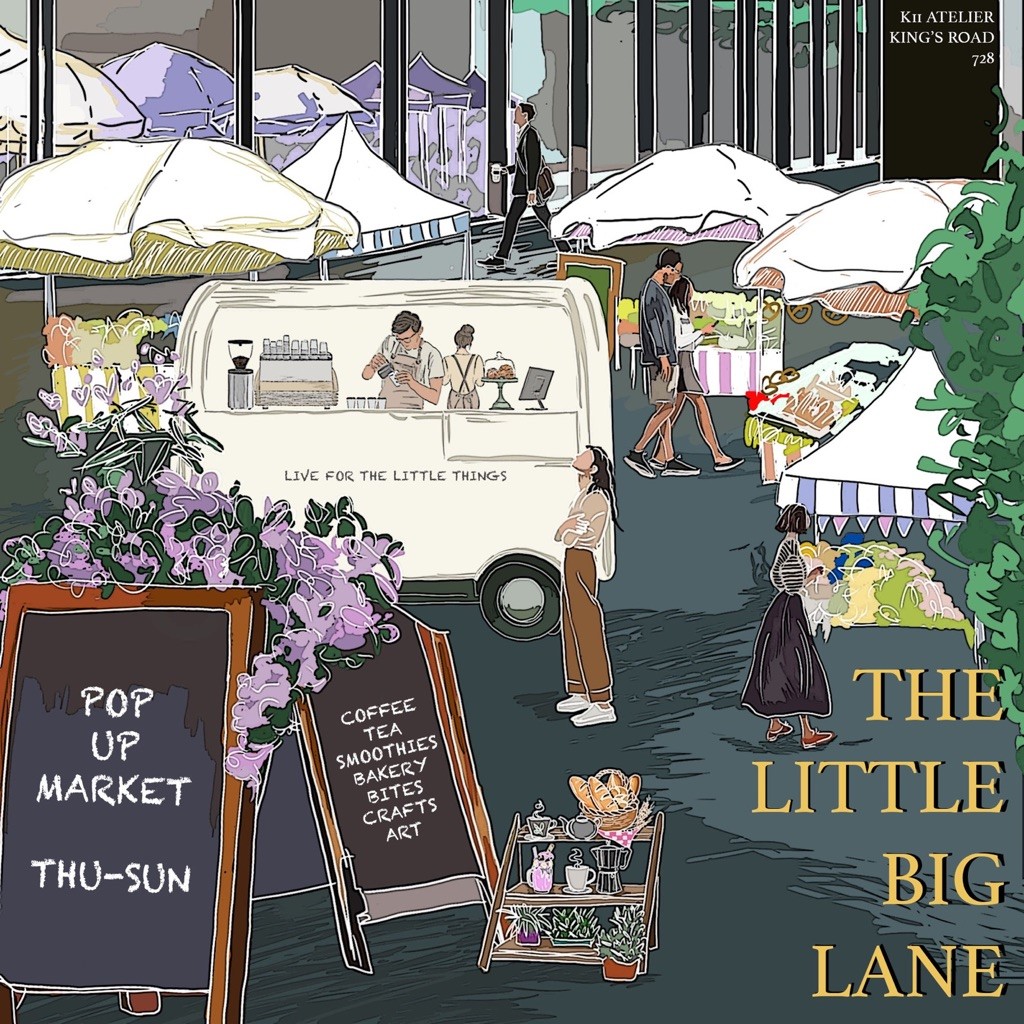 Promoting sustainability and co-creation – a win-win for tenants
Putting innovative technology into practice is exactly how K11 ATELIER King's Road promotes sustainable development. The office building is equipped with a 3kW wind turbine and commercial hybrid solar photovoltaic and thermal installation, generating renewable energy, hot water, and electricity for the tenants and reducing both carbon emissions and overall energy consumption.
As an industry-first, the "Creating Shared Value Lease" (CSV Lease) launched at K11 ATELIER King's Road has inspired tenants to practise environmental protection through energy-saving and waste management activities. Upon reaching certain benchmarks, CSV Lease tenants and their employees will earn K Dollars, which can be redeemed as instant cash at over 450 participating merchants across the New World Ecosystem. The CSV Lease is a win-win initiative that creates shared value with the tenants.
Steering tenants and community towards creators' economy
The future is now with Web 3.0 and the Metaverse. Taking a step forward, K11 ATELIER King's Road launched Project ALPHA, a 16-week nurturing and community pilot scheme that commenced at the beginning of this year. Designed to aid Hong Kong's shift into developing a "creator economy" in the Metaverse, the initiative was joined by The Sandbox's parent company Animoca Brands, Green NFT platform Articoin and other transformative corporations. Through various activities such as discussion forums themed around the new economy, meet-ups with industry leaders, and business referral sessions for partnership opportunities, K11 ATELIER King's Road fosters an environment whereby both its tenants and start-ups can live up to the spirit of New World Development's Creating Shared Value and grow together with the community.
Looking ahead, K11 ATELIER King's Road will continue to be the trendsetter that injects new ideas into Island East through innovation, technology and sustainability, stimulating endless imagination and boundless possibilities among the next generation towards the workspace.